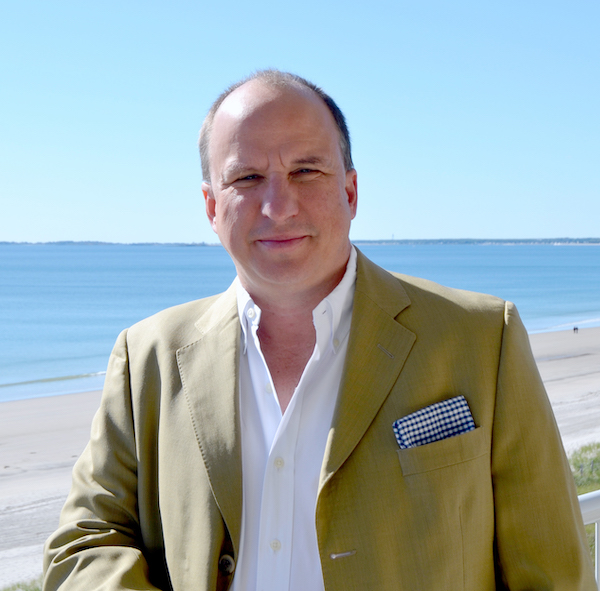 George Sass Jr.
President
George began his marketing career at the age of 9 working in the darkroom of his Dad's ad agency making photostats for retail clients. (He and his father still do not discuss the compensation plan.)
Years later his career path remained communications-focused with management experience on the ad agency side, client side, and within media. He was managing director of Catapult Creative Labs, responsible for client strategy and business development. He's also worked as the Editor-in-Chief for the two primary boating magazines and then served as the Editorial Director for the Active Interest Media Marine Group.
When it comes to hiring people or forming partnerships, George is exceptionally lazy and gravitates to hiring the same group of talent over and over—and over. Who else will laugh at his jokes? The practice also follows his leadership style of hiring brilliant people he can learn from every day.
Important Life Lesson

Never buy a wooden boat, in the dark, after a few rum and cokes. No seriously, it's an especially bad idea and your lack of sound judgment smacks you in the face as soon as the sun comes up.
Andy Hawk
Executive Vice President, Client Strategy
For two decades, Andy has pursued his interests in media strategy, business development, and outdoor recreation through a progressive career path and exciting life experiences. He was most recently the Managing Director of Warren Miller and the Mountain Sports Group of Active Interest Media.
We know there is a corny cliché available if we weave in Andy's summit of Mt. Kilimanjaro in 2005 with how he also addresses our client's challenges and needs, but it seems so cheap. Although his singular focus on identifying our client's opportunities and obstacles and then creating executable marketing strategies is just as cool. He's worked on programs with L.L. Bean, VW, Gosling's Rum, Marmot, The America's Cup, and others.
Important Life Lesson
After 7 summers as a Colorado river guide, he prefers his old truck to a new car because of the certainty that no matter where adventure leads, there will always be a reliable place to sleep.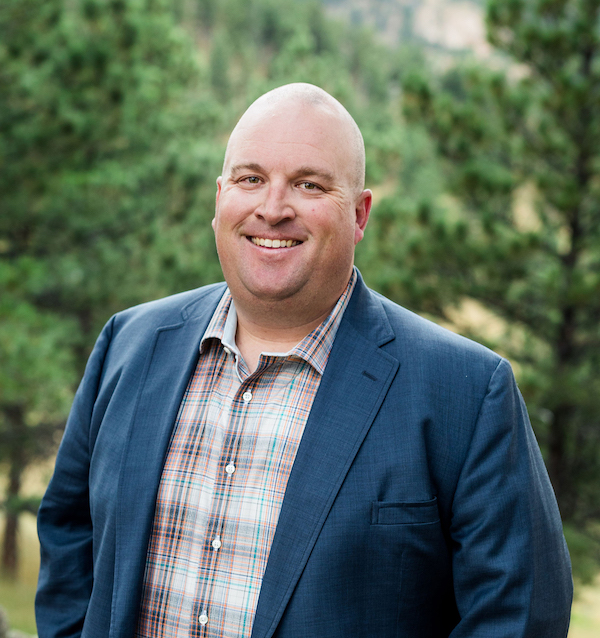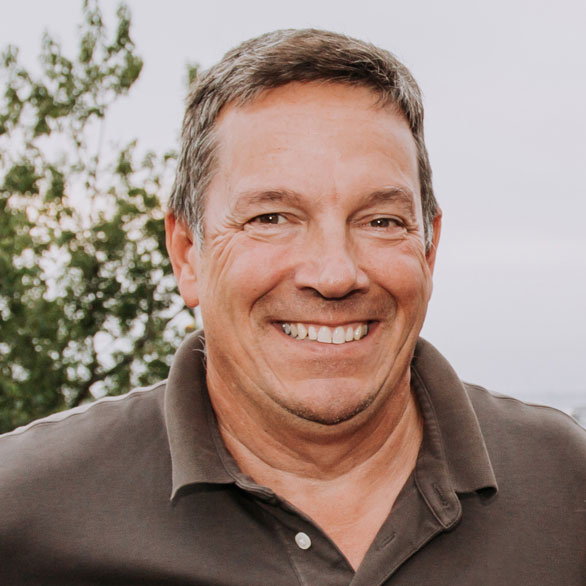 Bob Bauer
SVP, Client Success
Nobody would guess by Bob's boundless enthusiasm for all things media that he has been working in the business for more than 35 years. If you dare to mention to Bob how media is irrelevant to today's marketing mix, you better pull-up a comfortable chair and clear your calendar for the day. You're going to be engaged for a while as Bob explains the simple and basic tenant that the key to marketing is engaging the right audience with targeted messaging with high-quality content.
This life mission has fueled Bob's career that has included revenue and leadership roles as publisher of Yachting, Power & Motoryacht, Sail, and founding publisher of Anglers Journal. During this time his mantra of "it's about the content and the audience" helped lead him and his team to creating highly profitable businesses that continue today. After the second beer when someone from the Blue Creative Group team said, "hey, we should work together again one day," we were on our way to getting the band back together. At Blue, Bob sits at the intersection between our clients and creative and strategic teams in order to ensure we maximize effectiveness while executing our client's strategies.
Important Life Lesson
Agreeing to meet your boss on a road trip when you're a young and upcoming ad salesman for a meeting is one thing. However, not knowing said boss is in a major midlife crisis, it's his birthday, and you are his new best friend is quite another! Lesson learned: Do not get in a car that already looks like it was driven through the woods and off a cliff on the way to pick you up.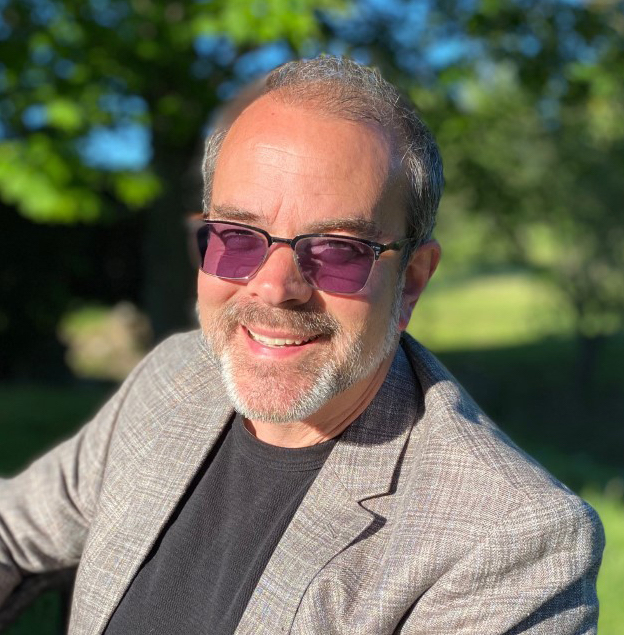 David Pollard
VP, Creative Director
"Tell the story."
Having performed in numerous theater productions over the years, David has found that this is the director's note that holds the most power and truth.
David has been telling visual stories for 30 years in both the editorial and advertising spaces. Brands ranging from luxe lifestyle to pharma have benefitted from and seen their businesses grow because of David's award-winning approach to finding each client's unique solution. Each of David's logo concepts, ad campaigns or editorial designs starts with the directive, "tell their story." As the Creative Director for the Active Interest Media Marine Group, David was instrumental in launching new brands and refreshing existing ones in order to continually engage the audience. He is also always willing to volunteer to host the annual company Christmas party which pleases liability-focused managers.
David's own story unfolds as he continues painting in his studio, performing and embracing any experience in his path.
Important Life Lesson
When snowboarding, it's really not necessary to head straight up the mountain to the double black diamond after a bowl of lodge chili and a snickers bar. Your center of gravity is more off than you may know.
Jason Y. Wood
Senior Content Producer
Jason is living proof that Content Directors just don't pop out of thin air. They are carved and molded over time from experiences, and above all understand that superior storytelling is platform agnostic. If you want to see Jason's glasses fog up, show him a social post written by someone that doesn't understand the subject matter and simply strings a bunch of superlatives and platitudes into a run-on sentence.
Jason has managed editorial teams, production departments, digital teams, and can alternate from writing a feature, to interviewing heads of industry, to line-editing a brochure, and then back to determining content strategies for clients. His deep experience includes Deputy and Executive Editor positions with enthusiast media companies including Times Mirror Magazines, Time Inc., Bonnier Corp., and Active Interest Media.
Important Life Lesson
Commuting up Interstate 95 in a soft-top Land Rover Defender in a summer rainstorm while trying to pitch a client on a conference call does not make for the most seamless communication. But it is a cool ride!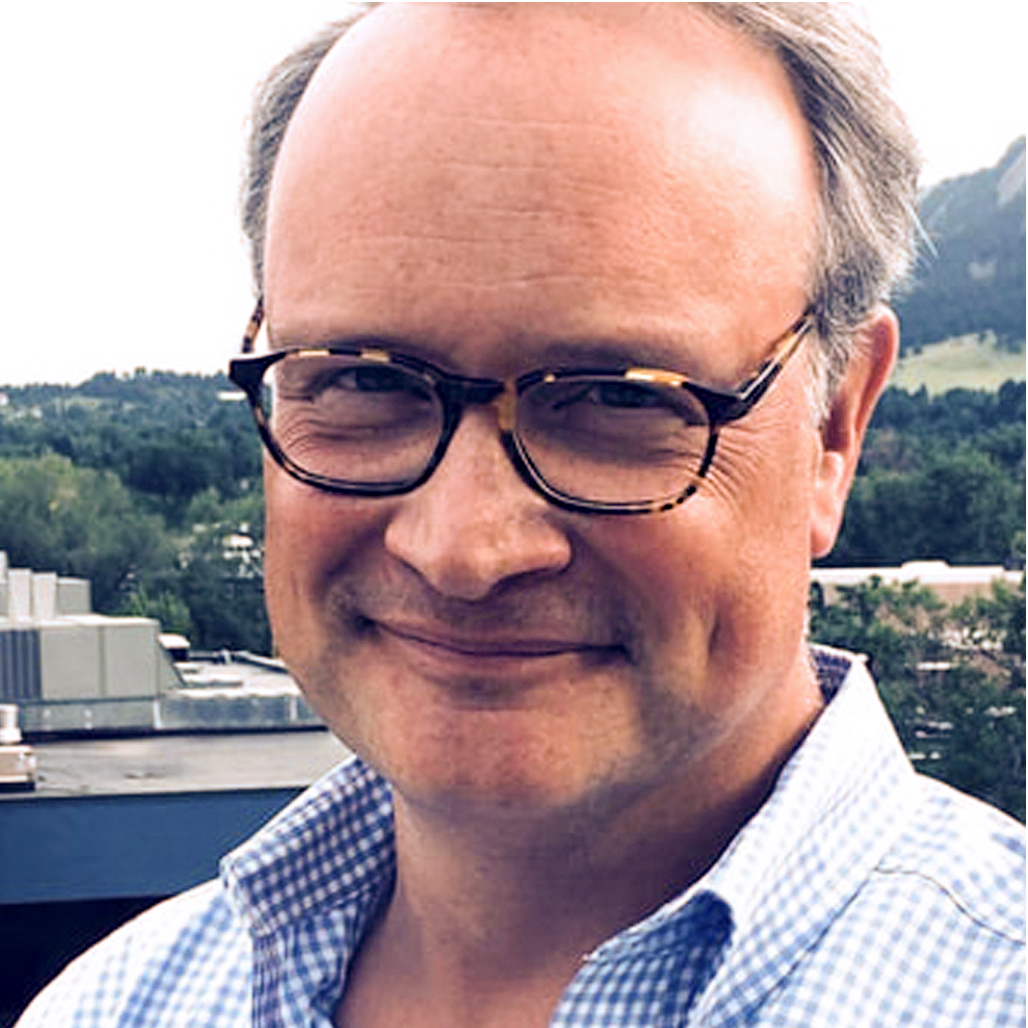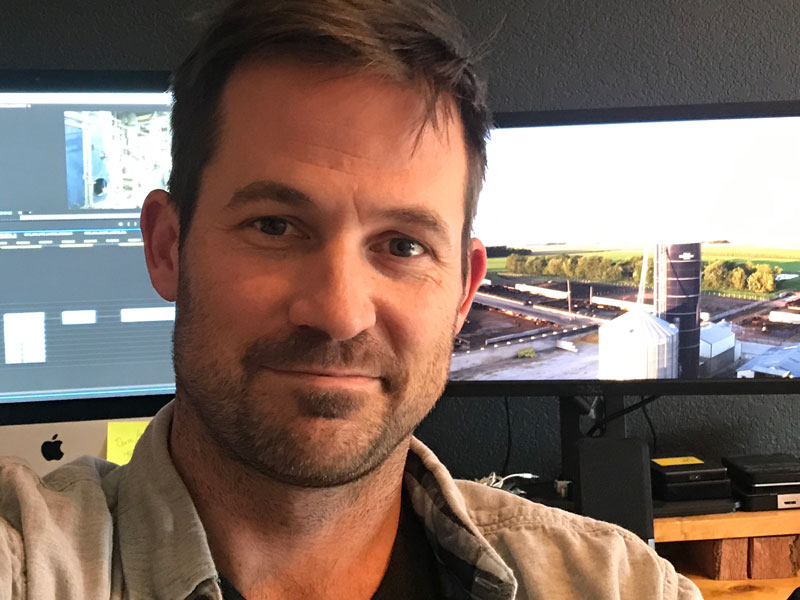 Matt Coddaire
Director of Video Production
A great production requires a lot of hats, and Matt has worn them all. From getting coffee and donuts for Saved By the Bell's Screech during VH1's Celebrity Fit Club, to romping around a volcano in New Zealand directing content for Backpacker Magazine, every role has and continues to polish his ability to create quality content.
While supplying nutrient rich pastries to washed up celebrities was a fulfilling start to a career, today Matt thrives on telling stories that inspire. And sexy commercial product shoots. And quirky comedy bits. Oh, dramatic voice over driven brand identity videos are really cool too. Okay, really anything beyond reality TV and he feels pretty lucky to be in the business.
Important Life Lesson
If the FBI comes knocking on your door asking why you had been filming at California's Largest Oil Refinery, don't tell them it was for a class at a college that you don't attend. They already know you don't go there.
Holly Paterson
Senior Account Director
It will come as no surprise to anyone who has worked with Holly previously to learn she started her career in the hospitality industry before transitioning to marine marketing and events a few decades ago. Those same skills honed from catering to picky guests during the Maine summer season are on full display when managing events for global brands around the world. Whether it's creating curated experiences in St. Barths, developing award-winning trade show displays in Monaco, or producing weekend long events for VIP customers, Holly delivers an uncompromising set of high standards.
Her experiences of running fast-paced events and regattas such as the Shipyard Cup and Newport and St. Barths Bucket has led her to her role as Event Director for the Camden Classics Cup on behalf of Blue Creative Group's client Lyman-Morse. So when a client calls up and tells us they want to do a high-end event the next month for a few hundred people, the rest of the Blue Creative staff just look stunned. Holly on the other hand is already on the phone and jumping into action. With her deep international experience, Holly also plays a key role as a conduit between our international clients, within our Sand People Media Relations division, and the Americas.
Important Life Lesson
When things start to get a little crazy at a client event, just pull out a clipboard. A person holding a clipboard tends to project a commanding presence.