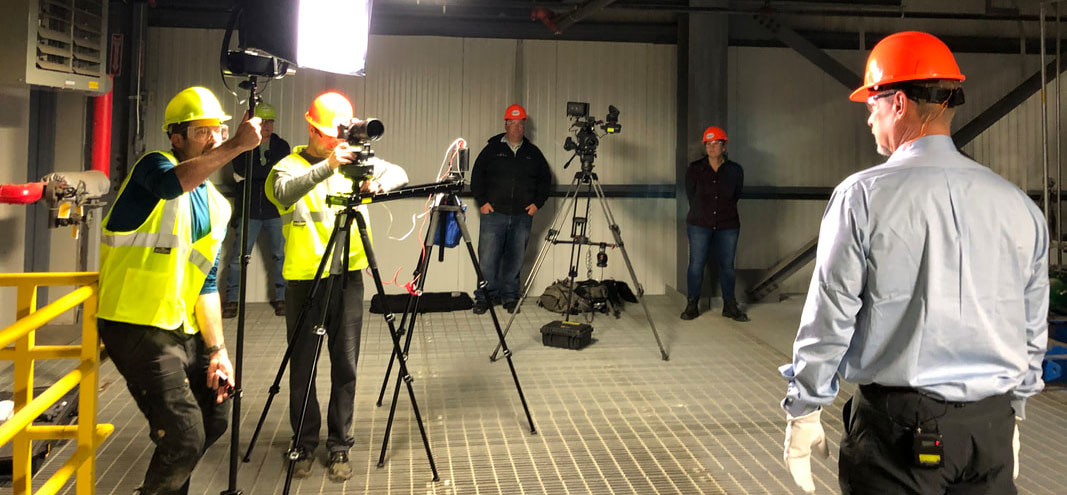 Blue Creative Group Helps Gevo Share Its Renewable, Low-Carbon Biofuels with the Marine Industry
Blue Creative Group is working with biofuel company Gevo, Inc., to share its story of renewable fuels with the marine industry and boaters everywhere. Blue Creative Group is a full-service marketing agency that provides innovative solutions through marketing strategy, brand development, custom video and content creation, and more.
Next-generation biofuels are available today and offer benefits to boaters and the marine environment. Gevo, a publicly traded company based in Englewood, Colorado, produces isobutanol (sometimes called "biobutanol") and biodiesel. These renewable, low-carbon fuels help boaters improve the operation of their boats and reduce their carbon footprint. Gevo thinks of boaters as tech-savvy early adopters who understand the impact of greenhouse gases better than most people, because they see the effects fossil-fuel emissions have on the environment and the harm of increased acidity on fragile marine ecosystems.
Blue Creative Group is well positioned to help Gevo share its message with boaters and the marine industry. As Gevo's marketing agency of record, Blue has a full understanding of the marine audience, as well as extensive connections through the principals' work histories. Partner and Managing Director George Sass, Jr., has served as editorial director of the AIM Marine Group, global marketing director of Grand Banks Yachts, and editor-in-chief of Yachting, Power & Motoryacht, and others. Blue Creative Group Vice President and Creative Director David Pollard has applied his talents to the marine segment over a 30-year career, serving as creative director of the AIM Marine Group and also for such titles as Yachting, PassageMaker, and Yachts International, and consulting on many others. Blue Content Director Jason Wood has been editor-in-chief of Power & Motoryacht, editor at BoatTEST.com, and held senior editorial positions at Yachting and Salt Water Sportsman as well.
"Gevo has a terrific story to tell boaters about biofuel," says Sass. "The technology is leaping ahead, and isobutanol and biodiesel are better solutions for the marine industry right now and into the future. At Blue Creative Group, we understand what boaters want: improved performance of their marine engines while reducing their carbon emissions. That's what Gevo's alternative fuels deliver."
In addition to the marine vertical, Blue Creative Group is focusing Gevo campaigns in the aviation, automotive, and other transportation and chemical verticals, as the company makes renewable low-carbon fuels and chemicals for a range of markets. Blue devised a strategy to inform consumers about the benefits of biofuel, and also takes a custom approach to each vertical, to ensure the message fits the specific terminology and technical details. Blue Creative Group works with a variety of clients, including Venuetize, a groundbreaking mobile-technology company, innovative boatbuilder Aspen Power Catamarans, the EpicPromise Foundation of Vail Resorts, Sufferfest Beer Company, and many more.
"Gevo's product line just keeps growing as its technology pushes into new markets," says Andy Hawk, partner and SVP of client strategy for Blue Creative Group. "If Blue Creative Group can help them target discerning influencer groups like boaters who understand the importance of reliability and efficiency, we can help them grow demand for biofuels and also make the Gevo name synonymous with sustainability."