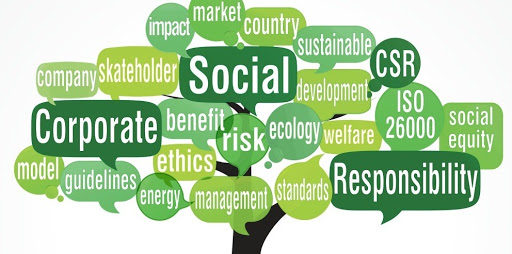 CSR: A Prescription for Goodness and Wellness
By Kelly Blake
Incorporating social responsibility into marketing—often called corporate social responsibility (CSR) marketing—is part of an integrated strategy as a means to effect positive change, both for the greater world and for the brand. The purpose of corporate social responsibility is to give back to the community, participate in philanthropic causes, and provide positive social value. Businesses are increasingly turning to CSR to make a difference and build a positive brand around their company. When brands choose to adopt a socially responsible element it is not only great for the cause but for their bottom line as they build trust with their consumers.
Particularly Millennials and Gen Z feel that when they use a product from a socially responsible company they are doing their part for society, and they can be very loyal to that brand. CSR helps build trust, raise awareness, and encourages social change, and it can help to set a brand apart from the rest of the pack in the eyes of its audience.
Many companies have adopted socially responsible elements in their marketing strategies as a means to help a community via beneficial services and products. It is crucial for a company to be authentic in their choices and create a full strategy, rather than just writing a check. A company should design a program that aligns with its business purpose and values. But for many CSR programs, those outcomes should be a spillover, not their reason for being.
Some areas where brands focus and have been successful include:
Reducing carbon footprint/supporting environmental causes
Land protection
Reducing waste, in particular single-use plastic
Improving labor policies
Participating in fair trade
Volunteering in the community
Socially conscious programs
Some of Blue's clients have effectively used CSR efforts to make a big difference.
Gevo, Inc.
Gevo, Inc., creates low-carbon, sustainable fuels and chemicals, and its technologies make it possible to replace the non-sustainable, greenhouse-gas-generating fossil fuels and carbon-based chemicals with renewable carbon alternatives. When that's the business model, the entire marketing program seems like CSR, but there are ways to capture attention outside of their client base of airlines and municipalites that purchase advanced renewable fuels, and the halo effect of education efforts can touch Gevo's customers as well.
Epic Promise Vail Resorts
The EpicPromise Employee Foundation supports Vail Resorts employees and their dependents in times of need through emergency financial assistance and educational grants. The foundation focuses on sustainability and giving back to the community by recognizing the difference-maker that really sets apart their resort communities: the people. 
All Hands Alliance
Building awareness about the magnitude of people's actions, All Hands Alliance is a nonprofit that seeks to engage recreational boaters in grassroots action to help eradicate trash and marine debris from waterways, while curbing their reliance on single-use plastics through education to stop the destruction of our oceans.
Businesses of all kinds can see a measurable payoff while also getting the priceless benefit of doing the right thing.
Contact us to learn more about CSR programs from an authentic strategy to execution. This is the kind of work we love.