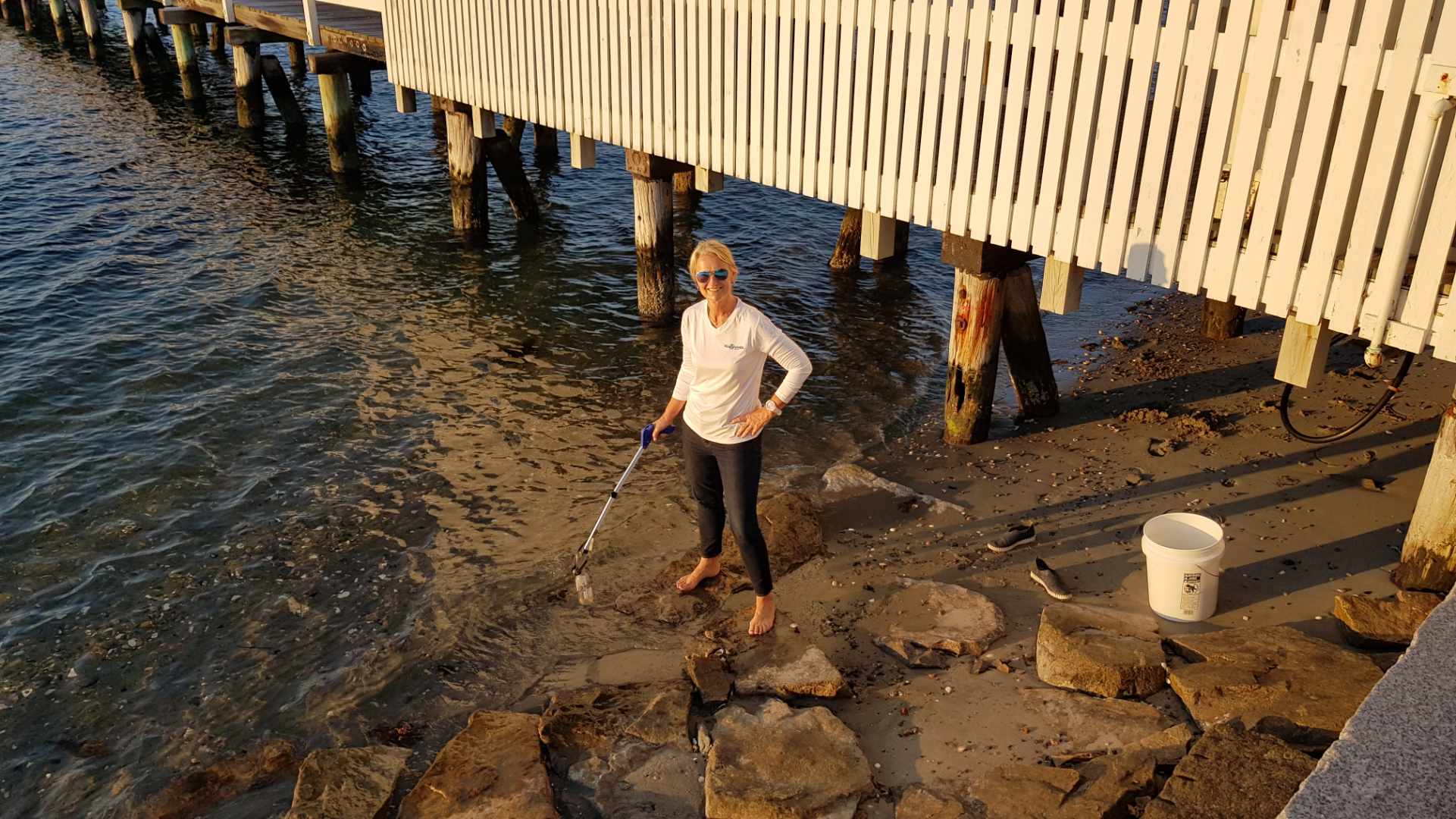 All Hands on Deck
Meet Holly Paterson, Executive Director of All Hands Alliance
By Kelly Blake
All Hands Alliance is a non-profit, grassroots organization that seeks to engage and inspire the boating community to clean up the waterways and oceans to combat pollution and preserve boating for future generations. Holly Paterson, the executive director is an experienced event and marketing consultant with a long history in the marine industry. Holly has worked with brands such as Grand Banks Yachts & Palm Beach Motor Yachts, Hodgdon Yachts, Hinckley, and the Bucket Regattas.
Holly's years of experience and personal passion for sailing have given her first-hand knowledge of the challenges surrounding marine pollution. In just one localized example of what's at stake, a trash skimmer working in Rhode Island's Narragansett Bay picked up 18,000 pounds of trash and debris in 2019. "I think it is important for us to realize we have all created this debris issue," Holly says, "and we can all come together to help fix it." All Hands Alliance is on a mission to get people on the water to simply pick up the trash when they see it.
Holly says a successful start for All Hands Alliance would be the sight of membership flags flying proudly throughout the Eastern Seaboard and beyond. Starting in New England, industry friends are ready to help spread the word, join the program and fly the flag on both coasts and ultimately world wide.
To make a donation to this great cause or to learn more, visit the All Hands Alliance website. 
Blue's Lightning Round:
Favorite body of water and why?
This is a tough one…but the Blue Hill Bay/MDI area has amazing unspoiled harbors and islands. I feel similarly about Gruinard Bay in the Scottish highlands, a magical place. 
Dawn or dusk?
Dawn
Place you most want to travel?
New Zealand
Food you dislike the most?
Liver and onions, my mother made us eat it when we were kids—such awful stuff. I used to put a half bottle of A1 steak sauce on it.