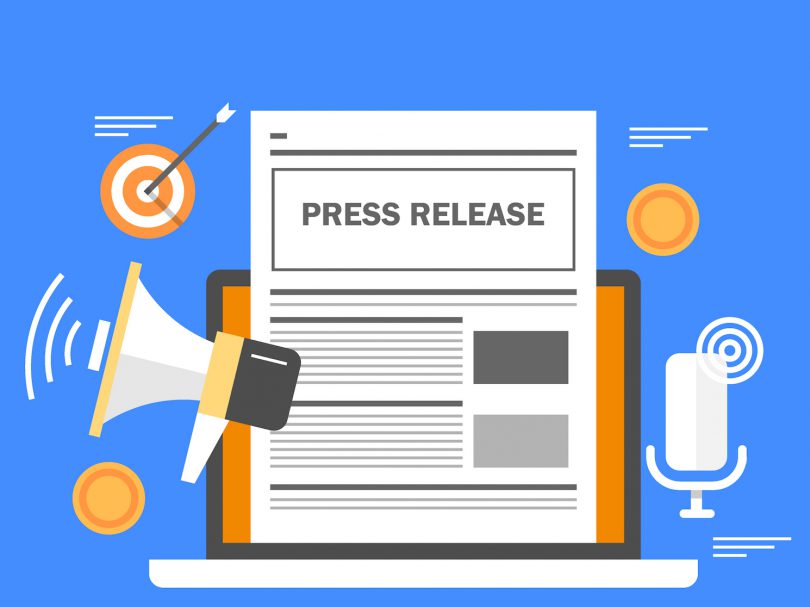 New Ways to Think About the Press Release
By Kelly Blake
Can you write a press release announcing our news? This is a common question a lot of clients ask. It's this mystery tool that is legendary for supposedly getting editorial coverage. Outside of regulatory and disclosure requirements for publicly traded companies, it's our experience that this is not always the best tool for the job.
The press release format is designed to convey newsworthy information and details to the media. Wikipedia says, "A press release is an official statement delivered to members of the news media for the purpose of providing information, an official statement, or making an announcement." The key word here is media: Press releases are not appropriate for sharing news directly with customers.
We at Blue are constantly faced with the question: Is a press release the best way to accomplish this client's specific goal for coverage or a third-party endorsement? Our media relationships and years of experience have answered this question with, "it depends." Some journalists use press releases and ask for them. Others prefer a more custom pitch, depending on the topic of their story. Often, a press release is just the initial tool to start a conversation.
The key is to make sure your release is appropriate, newsworthy, and that you are leveraging it. Here are some key ways to think about your next PR blitz:
What is the goal of writing the release and who is your target audience? Make sure these answers are clearly defined.
Are you sure it's newsworthy? What is your news? If it's not NEW, a direct pitch to a writer is probably a better way to communicate your information. Sometimes a release is a great supplement to add to your pitch. Of course, it has to be written with this in mind.
Timing is essential when distributing your news. With digital media and news hitting the air NOW, make sure your timing is relevant to your news.
Well-crafted and targeted releases can lead to valuable media mentions. There is a format to a release that should include a compelling headline, the most important information in the first two paragraphs, supporting quotes, and a boilerplate. Always avoid jargon and get to the point.
Don't just send your release to every media contact, mass blast. It's really common to send a release to a long list of media and cross your fingers someone will be interested. Similarly, posting a release to a wire service and hoping your news is picked up is usually a waste of money. Find media who are genuinely interested in your topic and make sure your information is tailored to their beat.
Send custom cover letters to journalists that make them feel like the only target.
Integrate your news into other marketing initiatives. Make sure to post on LinkedIn as that is the appropriate channel and if there is a news section on the website.
Having information about your company or an event published on big news sites is not only beneficial for your brand, but also for SEO. (See other blue blogs posts on SEO)
Follow up. Always follow up with key media to see if they need additional information or set up an interview.
Make the editor or writer's job as easy as you can. In today's media environment they are often working several beats or even across several media brands. Make sure your press room is ready with photo assets, supporting content, videos, and research. And no offense to folks writing press releases, but many editors look at quotes in press releases and prefer to toss that to the side and get their own quotes direct from the source. Knowing that company director or spokesperson's schedule ahead of time and help facilitate that interview a lot quicker.
Not every release equates to coverage, but they are part of a broader communication plan and strategy. Take the time to plan out your PR strategy over a 12-month period.
All of that being said, is the press release your best course of action? We know other ways of managing important announcements that can lead to more in-depth stories, smart name-dropping of products, and even strategies where company principals can be sought out as experts in the field. To learn more, talk to us.