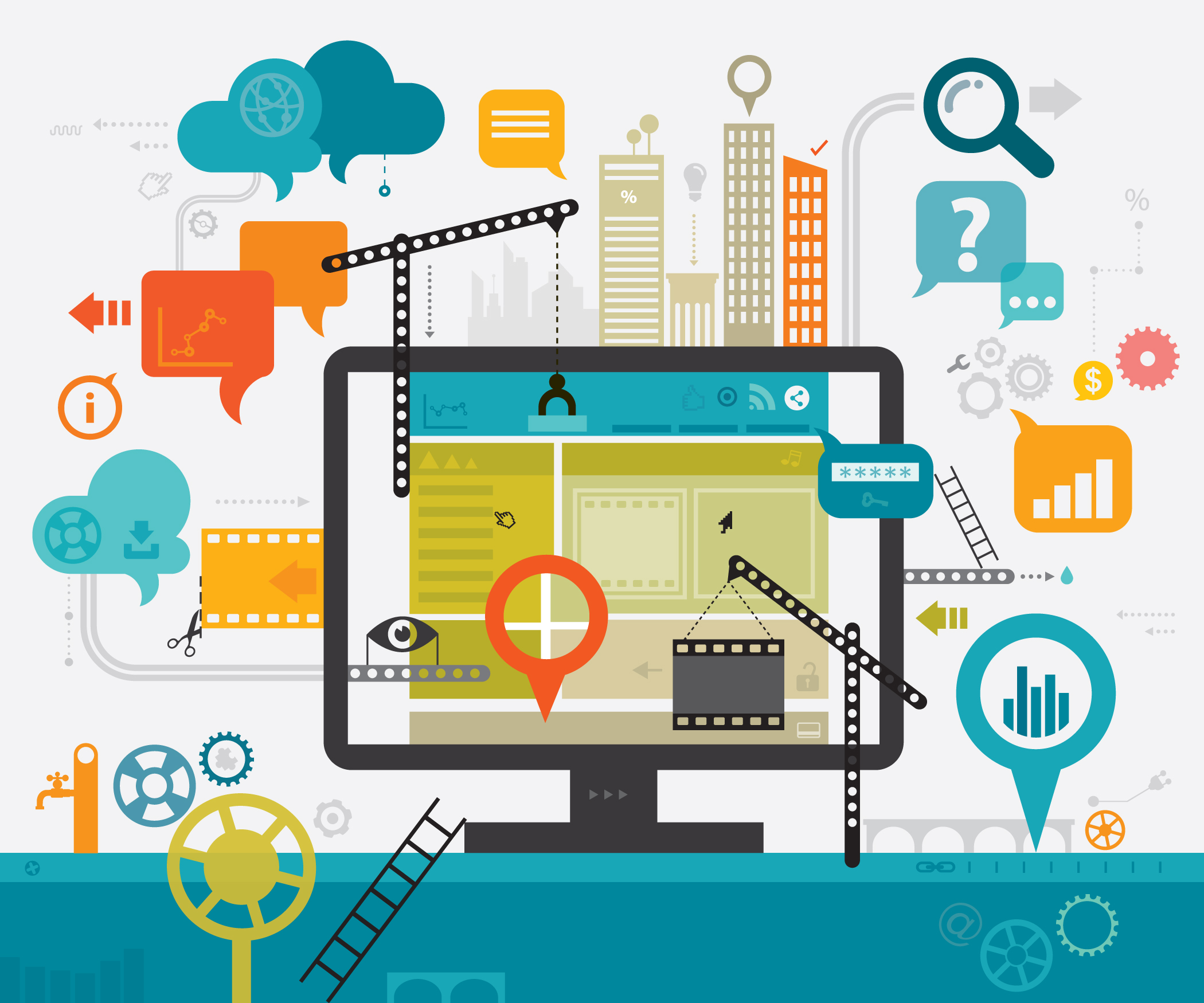 Improved Websites Create Effective Engagement for Any Brand
By Kelly Blake, Executive Vice President
A website is a key component of the communications and business development strategy for any brand, and often a primary method to share an organization's objectives in its own voice, engage an audience, and drive revenue. Consumers today are looking for information online, for conducting nearly all research while making purchases. According to Statista, 2.1 billion people worldwide are expected to buy goods and services online. If a business does not supply the information and resources to fulfill this demand, it is at the mercy of third-party information sources. This behavior emphasizes the importance of a website for all businesses, but beyond that, the site and its information need to be easily found on the web, and engaging to its audience.
The Blue Creative Group understands the value of a website and has the skills to create all the components, from the SEO work up front, to the design that should complement a brand's overall branding guidelines, to the back-end technology. Our team of full content experts is ready to accomplish your goals, whether you are starting from scratch or relaunching a website that needs a refresh.
Working with S2 Staffing, a rebranded national staffing and recruiting company from its inception allowed the Blue team to lead and execute the naming exercise, logo and branding design, and then taking these elements to create an impactful website. From soup to nuts!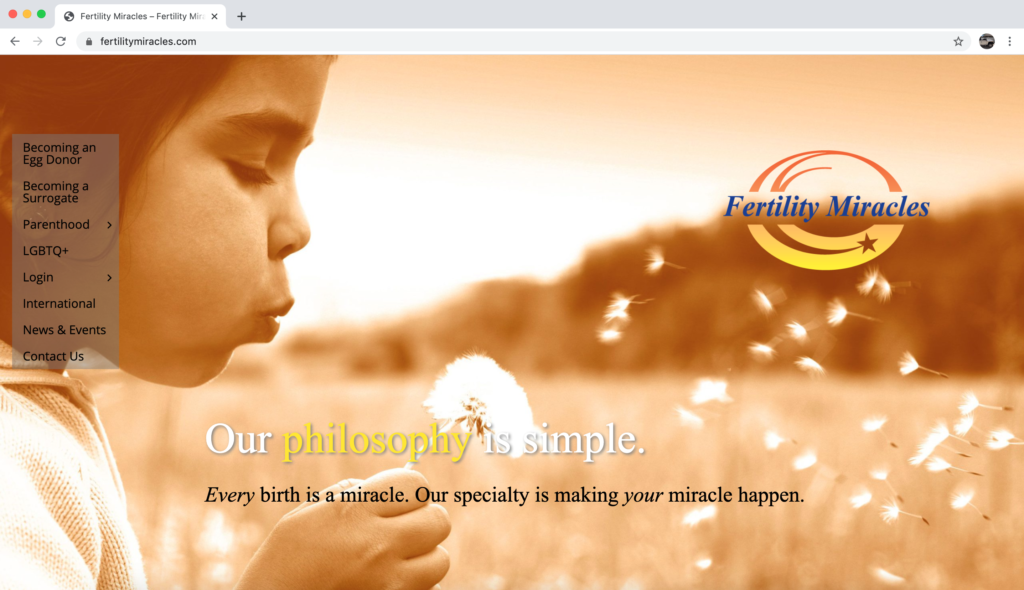 Fertility Miracles was operating with its original 13-year-old website when they hired the Blue Creative Group to create a new user experience, including updated language, and a refreshed design with intuitive navigation. Today, the new site is informational and easy to use, and captures the heartfelt work of creating families.
The importance of a website extends to every aspect of your marketing strategy. As the backbone of your online presence, every type of communication, piece of content, or advertisement that is created for your brand will ultimately drive the consumer back to your website. And don't forget about mobile. According to SWEOR, 85% of adults think that a company's website when viewed on a mobile device should be as good or better than its desktop website.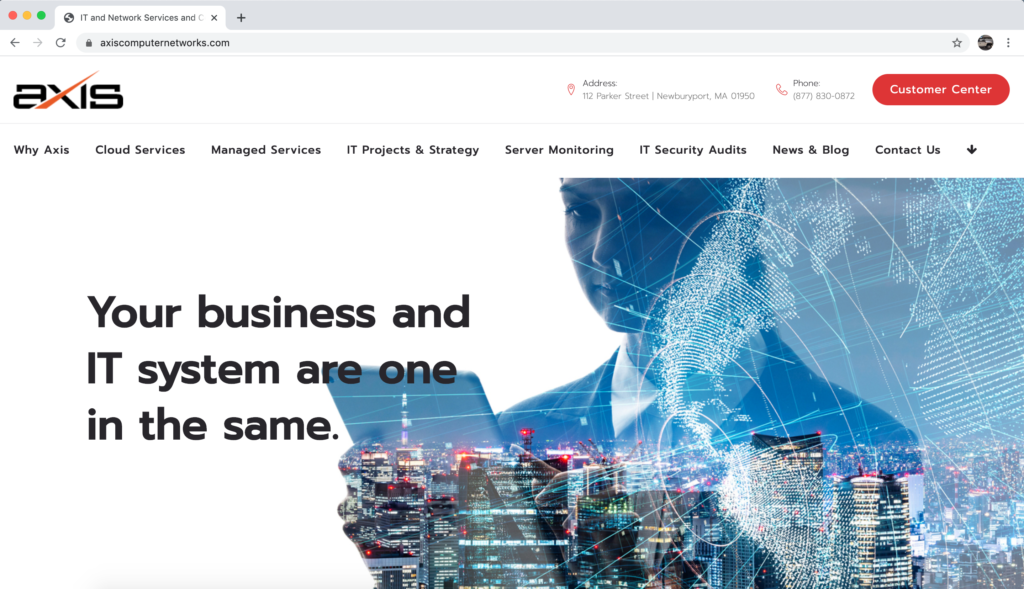 Axis Computer Networks, a managed-services provider needed a new website as part of a full brand-building and marketing strategy. The idea is to connect with decision makers at current and potential client companies, educating them about the full range of services with smart articles and site updates. Regular content updates to the site, coupled with an integrated e-newsletter and social campaigns, has inspired potential customers to visit the site and do their own research, driving growth of the client list and revenue.
This is the perfect time to focus on your website project so your company is reaching folks at home on the Internet, and you are ready to hit the ground running when businesses begin to reopen. Make sure your SEO and mobile compatibility are current. Or update the design, look and feel so your consumers will be excited to engage with your brand constantly. At Blue Creative Group we offer these services and many more, including brand development, video production, content creation, social content management, marketing strategy, event activation, and public relations.